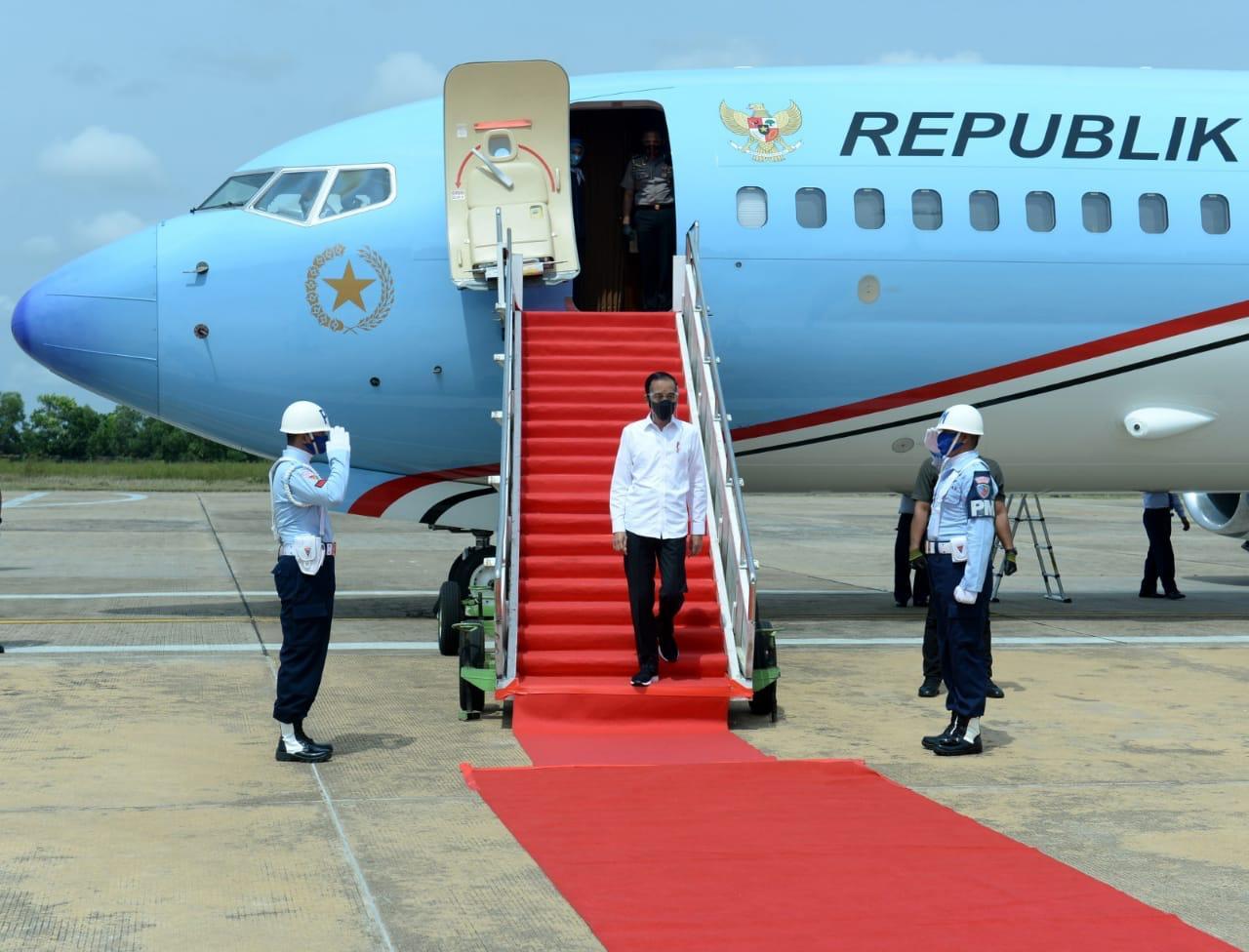 Detiktoday.com – President Joko Widodo today, Thursday, October 8, 2020, paid a working visit to the Province of Central Kalimantan (Kalteng).
The Indonesian Presidential Airplane carrying the President and his entourage arrived at Tjilik Riwut Airport, Palangka Raya City, at around 09.10 WIB after traveling for approximately 70 minutes from the Adisutjipto Air Force Base, Sleman Regency.
From Tjilik Riwut Airport, the President immediately continued his journey using the Indonesian Air Force Super Puma helicopter to Pulang Pisau Regency. The President is scheduled to inspect the food estate and rice cultivation, fish cages and duck farms located in Pandih Batu District.
In the afternoon, the President will head to the Handep Hapakat Public Meeting Building, Pulang Pisau Regency, to distribute Productive Banpres for Micro, Small and Medium Enterprises (MSMEs).
After that, the Head of State will return to Tjilik Riwut Airport, Palangka Raya City by helicopter. During the trip, the President will also inspect the location of the cassava food barn in Gunung Mas Regency from the helicopter.
Upon arrival at Tjilik Riwut Airport, the President and his entourage will immediately take off for Jakarta.
Also accompanying the President on the flight to Central Kalimantan Province, among others, were the Head of the Presidential Secretariat Heru Budi Hartono, the Presidential Military Secretary Maj. Gen. Suharyanto, and the Paspampres Commander Maj. Gen. TNI Maruli Simanjuntak.